Hey, it looks like you're new here! You may want to subscribe to the Stogie'd RSS feed. We're also starting a newsletter soon, and we're taking advance subscribers. Please email us to get on the list. Thanks for visiting!
Rollin', rollin, rollin' … keep those cigars a rollin' …
One of the big reasons why cigar lovers enjoy premium, hand-made stogies is precisely because of the "hand-made" part. In a world where so much of what we buy, own and even eat is never touched by human hands, it's refreshing to taste and enjoy a product that's made by craftspeople who really know their trade.
For cigar geeks like myself, it's even cooler to see a cigar hand-rolled in person. When I had a chance to watch Sam Leccia of NUb fame hand roll some of his creations, you better believe I left nothing but a vapor trail to see him in action.
A vast majority of those who roll stogies for a living, though, aren't celebrities in the cigar world. But like Leccia, they roll a pretty mean stick. Here's two videos of the process: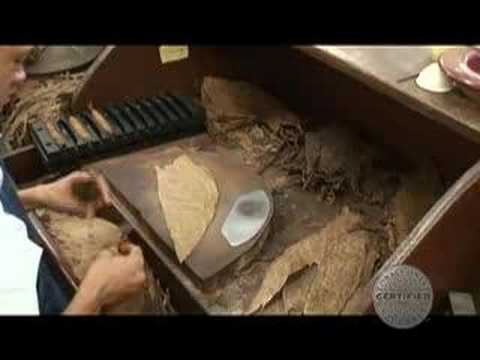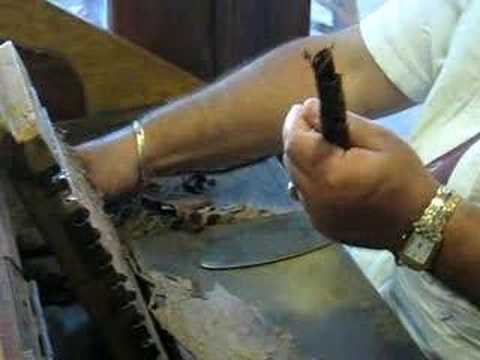 While we at Stogie'd think that a cigar doesn't have to come from Cuba to be truly great, there is something great about seeing a cigar rolled from the country best known for its sticks, eh?
h/t: In the Humidor
Disclaimer: This video(s) is not produced by Stogie'd, or parent company CruxBridge Media. The video(s) on this page is available from YouTube, Vimeo and/or other popular video sites, and was marked for public viewing and embedding. You may see embedded commercials in this video(s), or other advertising in the video window. These ads are not associated with Stogie'd, and we do not make any money from them.
Related Stories: